Industries
Industrial & Manufacturing
The adoption of advanced manufacturing systems and Industry 4.0 technologies depend on more real-time fiber optic sensor and measurement data to drive efficiency and performance gains in industrial processes.
Luna's terahertz technology and fiber optic sensing systems equip manufacturers and engineers with the tools needed to optimize processes. Real-time and reliable, T-Gauge terahertz sensing systems monitor difficult parameters such as multilayer thickness and density with speed and accuracy. Luna's ODiSI delivers high-definition temperature mapping capability using fiber optic sensing, resulting in more data and information for process characterization and optimization.
Industrial process control 
Non-destructive testing (NDT)
Imaging through material
Multilayer thickness measurement
Spectroscopic measurements
Thermal mapping
Distributed temperature sensing
Quality controlling
Explore Key Solutions below for examples of how Luna systems are helping manufacturers improve their processes and products.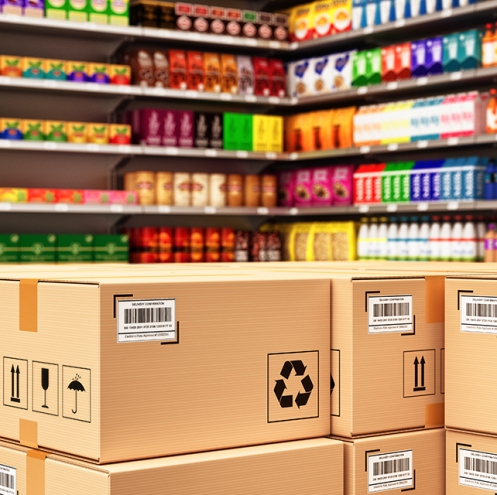 Thickness and Density Measurements for Process Control

Products constructed with different materials, multiple layers, coatings, paint and adhesives can create measurement challenges to manufacturers who must ensure quality and consistency. Manufacturers that rely heavily on thickness, weight and density measurements for process control often need more precise methods to ensure consistency than provided by x-rays, infrared scanners, nuclear sensors, lasers or other methods. Terahertz sensors can measure density, basis weight, structural integrity, single and multilayer thickness, and product uniformity.

Measuring Mutilayer Thickness for Quality Control

Terahertz rays can penetrate most common materials without substantial attenuation. By reflecting the terahertz pulse off of a liquid sample, for example, the presence of biological contamination in an aseptically packaged product can be detected. Using terahertz scanning, it is possible to image objects while still inside the container. Tablets can be examined for weight conformity while inside their blister packs, and powdered antibiotics can be non-destructively examined inside their packages for contaminants.

Industrial Temperature

Building full scale processing plants for refining or processing chemicals is an expensive and risky endeavor. Processes must be fully optimized before ground is broken and investments are made. Fiber optic temperature sensing is the ideal solution for measuring the temperature gradients and phase changes within the many heat exchangers and reactors used in chemical processing. Fiber optic sensors are also corrosion proof and induce no source of ignition.