Industries
Communications
Feeding the demand for faster and more reliable data connections, modern communications networks increasingly rely on high-performance fiber optics and photonics components. Luna's advanced photonic testing solutions help engineers bring new photonic technology to market faster and more efficiently.
Developers and manufacturers of fiber optic systems and photonic components rely on Luna to deliver the data needed to analyze and optimize designs and quickly characterize and diagnose the optical performance of fiber optic assemblies, connectors, photonic components, and photonic integrated circuits (PICs).
Luna's systems can deliver very fast and accurate results for end-of-line manufacturing test, or deployed as an advanced analyzer, delivering new insight to help develop and optimize today's advanced photonic devices and systems.
Explore Key Solutions below for examples of Luna systems delivering essential capabilities for photonic devices, photonic components and fiber optics.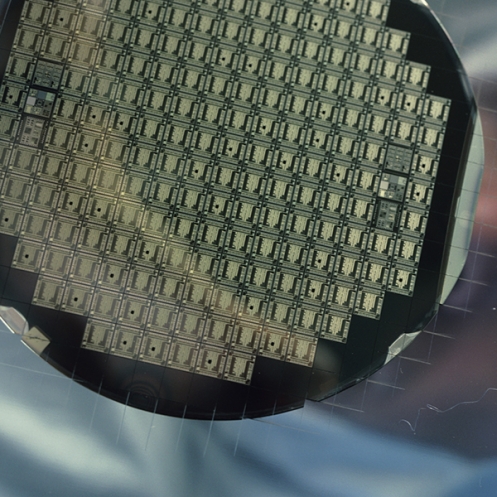 Optical Device Test and Characterization

Optical device test and characterization, based on optical frequency-domain reflectometry (OFDR), delivers the fastest and most complete characterization of fiber optic components, including PICs and silicon photonics. Fully characterize an optical component in a single three-second scan with full polarization analysis and incredible spatial resolution.

Testing Fiber Optic Networks and Assemblies

Luna's fiber optic test solutions provide unprecedented visibility with fast and accurate characterization of waveguide devices, integrated optical devices, fiber components, cables and short networks. Ultra-high resolution reflectometers spatially map loss, including IL and RL measurements, along a network, allowing precise location of loss events, bad connectors, fiber bends and more. Also, Luna offers the industry's highest-resolution portable reflectometer designed for field maintenance applications.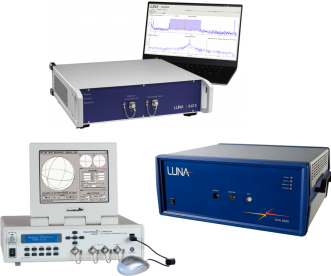 Component Characterization
Distributed Component Analyzers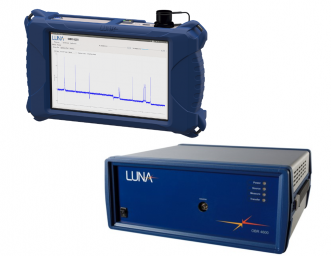 Fiber Optic Network Test
Test and characterize fiber optic cables, assemblies and network with unmatched speed, precision and spatial resolution. Luna's OBR reflectometers can analyze loss with a spatial resolution and sensitivity unmatched in the industry.
Distributed Network Analyzers (Reflectometers)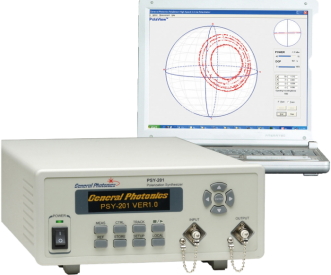 Polarization Management and Emulation
Control and manage polarization in your optical system with our lossless fiber-squeezer based multifunctional polarization controllers for highest performance. Emulate all polarization impairment parameters including SOP, PMD, and PDL, with our complete line of emulation products for network and system characterization.