Structural Health Monitoring
Structural Health Monitoring in Civil Engineering and Geotechnical Structures
Active, real-time structural health monitoring of conditions of civil and geotech infrastructure, such as bridges, dams, tunnels and buildings, is critical to the safety and lifecycle management of these systems. Fiber optic sensing, with its ability to provide fast, accurate and reliable measurements for large structures, is widely accepted and adopted for structural health monitoring (SHM) solutions.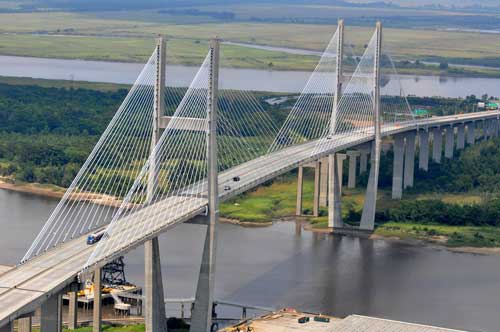 Structural Health Monitoring Systems Based on Fiber Optic Sensing
Fiber optic sensors have several inherent benefits that make them ideal for SHM systems for civil and geotechnical structures. 
Passive and dielectric –  immunity to EMI
Corrosion-resistant sensors and cabling
100s or 1000s of sensors can be distributed over large structures
Rugged instruments and sensors
Long-term stability
Additionally, Luna's fiber optic sensing solutions include sensors for a variety of measurements critical for an effective SHM system. These measurements can be multiplexed and acquired with a single instrument:
Strain
Long-gage strain –  surface and embedded
Vibration
Displacement
Temperature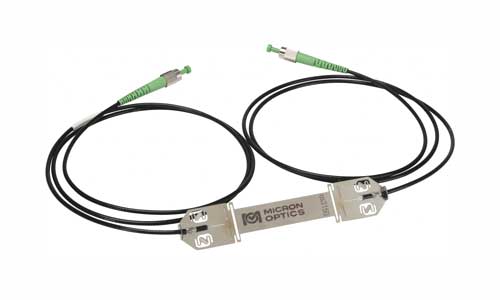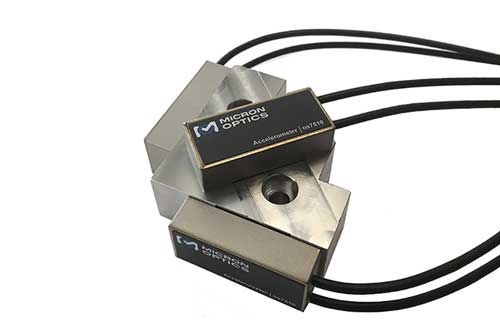 Luna's HYPERION systems are particularly well suited for long-term SHM deployments. The rugged HYPERION interrogator system can acquire data from hundreds of fiber Bragg grating (FBG) and Fabry-Perot sensors. The HYPERION system delivers high-speed acquisition for capturing structural dynamics as well as high sensitivity for tracking minute changes over long periods of time. ENLIGHT software provides features needed for configuring, acquiring and logging data.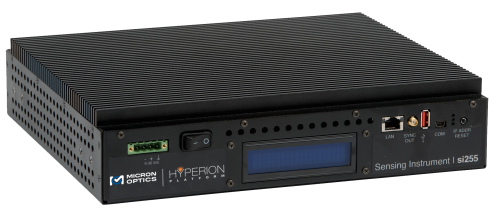 High-Speed Multipoint Fiber Optic Sensing

High-Definition Distributed Fiber Optic Sensing
Unlike conventional strain gauges that only measure strain at a discrete point, Luna's high definition fiber optic strain gauges provide continuous, high-resolution (less than 1 mm) measurements of strain along the entire length of the sensor (up to 50m).
Learn More About Our Capabilities