Events
How to Capture High-Definition Temperature and Strain Measurements
Live In-Person Seminar - March 16, 2022
Learn How Fiber Optic Sensing Enables New Test and Measurement Capabilities
Join Luna Innovations and Measurement Instruments for a live in-person seminar with working technology demonstrations.  Learn and see how fiber optic sensors are changing the way engineers capture strain and temperature data to meet new measurement challenges as industry moves towards electrification, new materials and advanced manufacturing processes. Compared to traditional strain and temperature sensors, high-definition fiber optic sensors are safer, more versatile, easier to install and provide more complete data with reduced sensor cabling.  Experts will demonstrate the application of the technology and be available to discuss your specific requirements and how fiber optic sensing can benefit your engineering projects.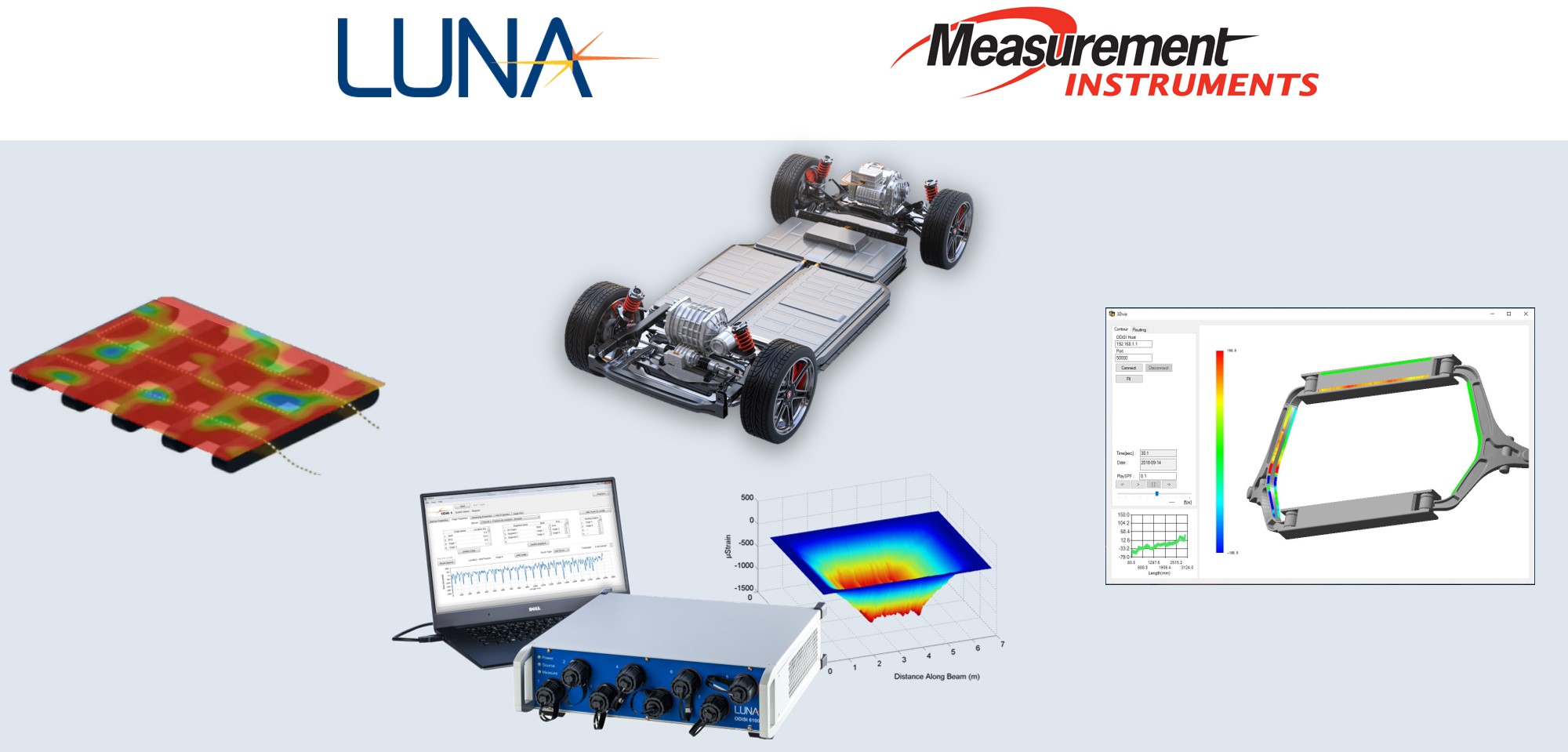 Topics:
Introduction to fiber optic sensing technology

Thermal mapping of batteries and powertrain components
Structural testing and analysis
Embedded sensors in composites and additive manufacturing (AM)
Thermal monitoring for process control

Demonstration of high-definition temperature and strain data acquisition 
Practical how-to demonstration of Luna ODiSI system, from instrumenting a part to graphical data visualization of high-definition data
When:
Wednesday, March 16, 2022.
There will be 2 sessions available with lunch served between sessions.  The sessions are identical, so you only need to attend one.
Session I: 10:00 AM  – 12:00 PM
Lunch: 12:00 PM  – 1:00 PM
Session II: 1:00 PM  – 3:00 PM
Location:  
Measurement Instruments  
37570 Hills Tech Drive
Farmington Hills, MI, 48331
Register: