Whether you work with renewable energy technologies, fossil fuel extraction or nuclear power to meet the rising global demand for efficient energy, Luna's measurement and monitoring capabilities can help you better manage your operations and innovate more quickly.
Energy is a broad field encompassing a wide range of technologies and operational concerns. The ability to reliably and accurately monitor assets or processes, often in challenging environments, can be critical to the ongoing viability of energy systems. 
Luna's rugged systems for fiber optic sensing, such as the HYPERION platform, provide simple and reliable measurements for strain, temperature, acceleration and displacement. Large sensor networks can acquire data from hundreds of measurement locations and be distributed over large areas, making them ideal for structural health monitoring.
High-definition distributed measurements, using the ODiSI sensing platform, are also ideal for general structural testing and thermal analysis in the challenging conditions and environments of the energy industry.
Structural health monitoring 
Model verification and validation
Power plant monitoring
Wind turbine blade monitoring
Flexible riser monitoring
Thermal monitoring of power components
Explore Key Solutions below to learn how Luna's systems are delivering reliable monitoring and measurement capabilities in some key applications.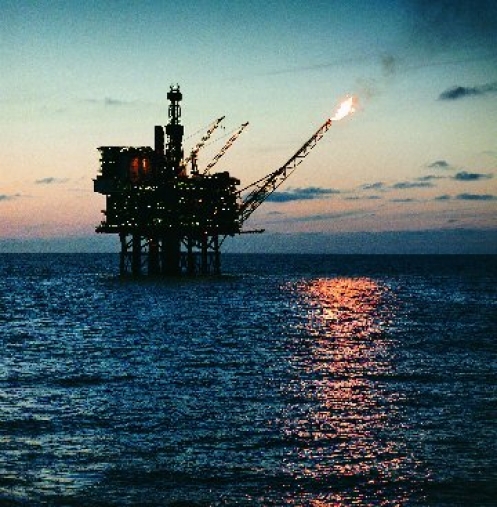 Structural Health Monitoring

Structural health monitoring for production risers, plants, storage vessels and turbines is constantly changing as structures are built in difficult environments, with larger capacity and with new technologies. Real-time, active monitoring of the conditions is critical to the long-term safety of these systems. Rugged fiber optic sensing systems provide continuous, enduring, reliable and accurate measurements of hundreds of optical strain, temperature, acceleration and displacement sensors. For example, fiber optic sensing provides highly accurate multipoint measurements over many kilometers for pipeline systems, providing early warning to pipeline operators about possible ruptures.

Structural Test and Model Validation

Transform structural testing with high-definition fiber optic sensing. High-defintion distributed fiber optic sensing is ideal for measuring strain profiles on and in new materials, including materials characterization, model verification and full scale test. High-speed multipoint fiber optic systems provide proven solutions for dynamic analysis.  

Temperature Mapping

Fiber optic sensors provide levels of thermal detail not available with tradition temperature sensors, dramatically reduce cabling and wiring, and are immune to the many environmental conditions that cause problems for traditional temperature monitoring systems.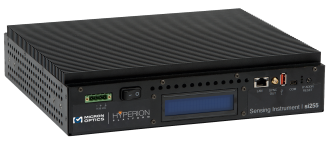 High-Speed Multipoint Fiber Optic Sensing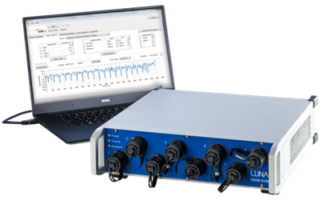 High-Definition Distributed Fiber Optic Sensing
Unlike conventional strain gauges that only measure strain at a discrete point, Luna's high definition fiber optic strain gauges provide continuous, high-resolution (less than 1 mm) measurements of strain along the entire length of the sensor (up to 50m).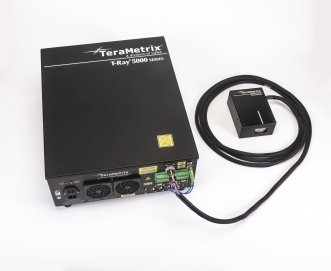 Terahertz Gauging and Imaging
TeraMetrix is Luna's product line for terahertz gauging and imaging, using pulsed terahertz waves to provide precise measurement of single and multi-layer thickness, density, basis weight and caliper thickness.