Process Control and Non-Destructive Testing
Thickness Monitoring for Process and Quality Control
The ability to accurately measure layer thickness is critical for ensuring consistent quality, minimizing defects and reducing material usage for products such as tubing, tires, plastic bottles, adhesives and coatings. 
Terahertz technology provides a solution for thickness measurement that, unlike other traditional methods, is non-contact, works with both opaque and translucent materials, and works well for multilayer structures. 
Multilayer Web
Manufacturing a consistently flat sheet of multilayer material, whether it is Thermoplastic Olefin (TPO), rubber single ply roofing (EPDM) or ply balance in tire manufacture can be challenging for traditional gauges.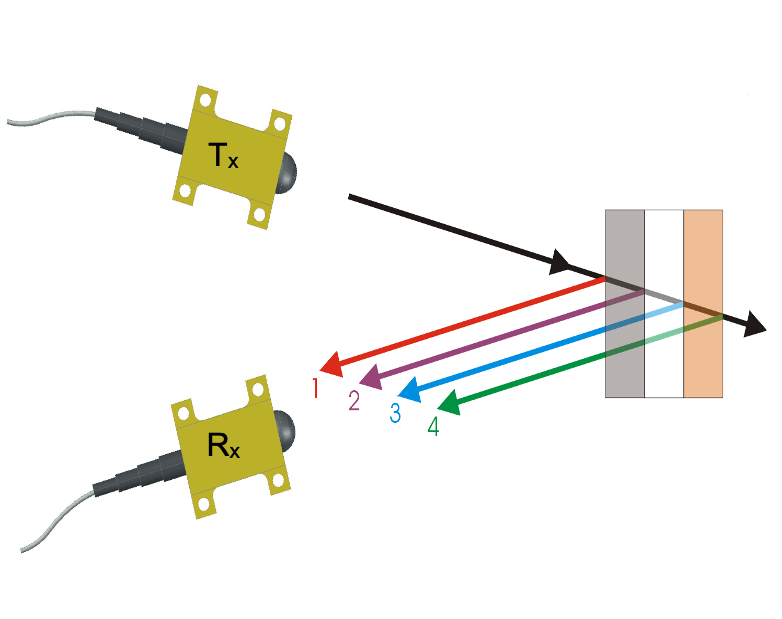 Terahertz sensors can measure multiple layers with a single sensor, allowing deployment with only a single scanning frame over the product, and with no nuclear or ionizing radiation. Accurate measurement, coupled with automatic feedback to the extrusion die, or calender can provide substantial cost savings.  
Multilayer Thickness Monitoring for Plastic Packaging
Examination of multilayer, thin-wall packaging is a key application for terahertz sensing. Thermoformed plastic containers for food often include an EVOH vapor barrier layer to prevent flavor contamination or spoilage during storage. The plastic sheet may consist of two layers of polyethylene separated by a thin layer of EVOH. Traditional methods such as infrared gauges cannot distinguish between the top and bottom layers and only measure the total polyethylene present. Engineers often resort to examining the edge of the product under a microscope to measure the layer thicknesses. In contrast, a single terahertz sensor can simultaneously measure all three of these co-extruded layers.
Tubing Wall Monitoring
The manufacturing of precision tubing with single and multilayer walls requires the monitoring of wall thicknesses, concentricity, outside diameter and inside diameter of the tube structure.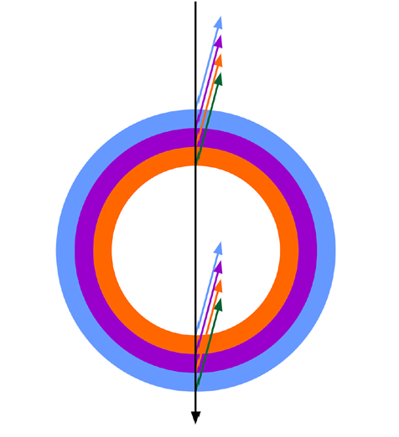 Terahertz sensing provides a simplified and universal solution for measuring all of these critical parameters.Terahertz sensors are non-contact, completely safe and capable of high measurement rates needed for real-time process control. Since Terahertz pulses travel through the tubing walls, simultaneous measurements of the front and rear wall of a multilayer tube can be made with a single sensor. 
Terahertz technology is used to monitor the thickness of many other types of products including tire ply, roofing, coextruded plastics, insulation, foam products, shingles, etc.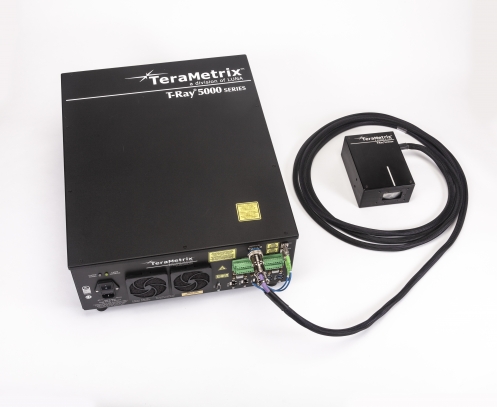 Terahertz Gauging and Imaging
TeraMetrix is Luna's product line for terahertz gauging and imaging, using pulsed terahertz waves to provide precise measurement of single and multi-layer thickness, density, basis weight and caliper thickness.
Learn More About Our Capabilities