Automotive OEMs and suppliers rely on Luna automotive measurement solutions to develop, validate and manufacture the technologies that will drive a new era of mobility and sustainability.
As the automotive industry transitions to electrical drivetrains and advanced lightweight materials, new approaches to test and manufacturing are needed to deliver new technologies to the market that are safe, reliable and competitive.
Luna's ODiSI high-definition distributed sensing system is a new and valuable tool for the integration of new lightweight materials and electrical powertrains. Low-profile, flexible fiber optic sensors can be applied to challenging geometries, deliver complete data maps, and are immune to the interference and hazards associated with instrumenting electrical power components.
When very precise density or thickness measurement is required, whether for quality control or for process monitoring, Luna's T-Gauge terahertz imaging is able to provide data and a level of accuracy not available with legacy NDT technologies.
Explore Key Solutions below for examples of how the ODiSI fiber optic sensing system and the T-Gauge gauging and imaging system are delivering critical measurement capabilities for the automotive industry.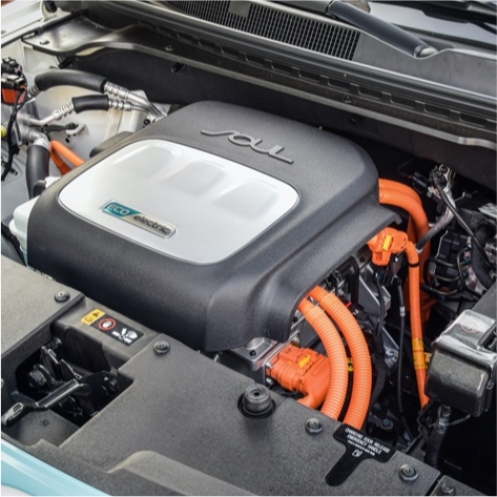 Lightweighting and New Materials

Reducing the weight of the automotive frame is key to lightweighting. Weight reduction can be achieved by adopting new design methods, using advanced lightweight materials or employing a hybrid approach. New materials will also mean new methods to join assemblies and a greater use of adhesives. Fiber optic sensors are small and lightweight enough to embed within a composite structure, providing access to valuable data while reducing time to first measurement.

Batteries and Electric Vehicles

High definition fiber optic sensors are a valuable tool for testing and monitoring batteries and electrical powertrain components. Fiber optic ensors are electrically passive, corrosion resistant and immune to EMI, allowing them to make measurements within a battery pack or an individual cell without risking a short circuit or picking up noise from electronics. The temperatures of all battery cells can be monitored during recharge or discharge to quickly look for damaged or faulty cells that need to be replaced.

Tire Thickness Monitoring

The manufacture of safe, high-performance tires requires precise control of the balance and thickness of each body ply, innerliner and tread component. It is necessary to control the total thickness and top/bottom gum balance. Until recently, only wire cord calenders could be controlled, and only by using a combination of multiple nucleonic and/or x-ray sensors and a two-sided precision O-frame. With terahertz sensors, it is now possible to use one single-sided sensor on textile, or a dual channel sensor on an array of textile, wire and innerliner products for total thickness, balance and lamination defects.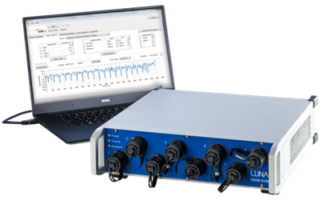 High-Definition Distributed Fiber Optic Sensing
Unlike conventional strain gauges that only measure strain at a discrete point, Luna's high definition fiber optic strain gauges provide continuous, high-resolution (less than 1 mm) measurements of strain along the entire length of the sensor (up to 50m).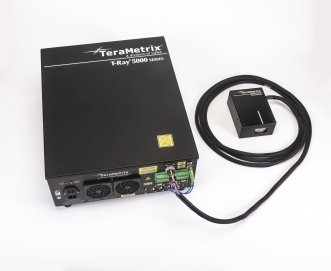 Terahertz Gauging and Imaging
TeraMetrix is Luna's product line for terahertz gauging and imaging, using pulsed terahertz waves to provide precise measurement of single and multi-layer thickness, density, basis weight and caliper thickness.