blog
Luna, Maple Leaf Photonics and LIGENTEC join forces at OFC 2023 to showcase automated PIC probe station.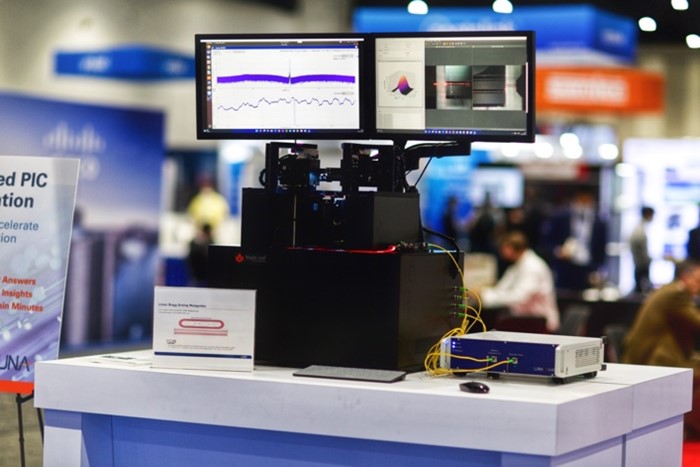 Integrated photonics is an enabling technology and has dramatically changed the way we look at system integration. Simplifying and condensing complex optical systems, components, and functions onto a single silicon photonic chip is now a reality, bringing many advantages over standard discrete system integration such as a reduction in size, weight, manufacturing cost, and power consumption, yet with improved reliability. However, because of their small size, the amount of information to be collected, and the stringent power and polarization coupling requirements, fast and full characterization at the early stages (die or wafer level) is a challenging step of the product development cycle.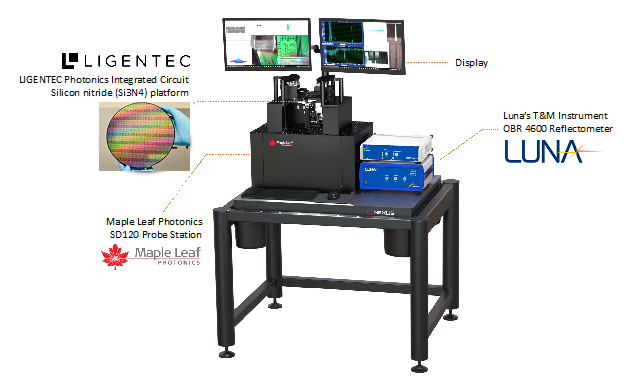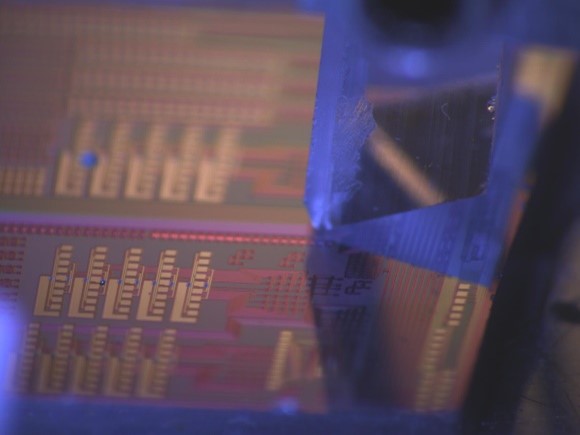 Luna Innovations teamed up with Maple Leaf Photonics and LIGENTEC to address these challenges at OFC 2023. Maple Leaf's SD120 aligns fibers to waveguides in seconds and automates the characterization of hundreds of on-chip devices in a single test run. Most importantly, the probe station ensures consistent, accurate, and repeatable measurements. LIGENTEC, a leading manufacturer of Silicon Nitride Photonic Integrated Circuits (PICs), integrates multiple components with high optical performance, easy and high coupling efficiency to fiber, and low loss to enable customers to develop products for multiple emerging markets.  When coupled with Luna's OBR 4600, loss and spectral information can be measured in seconds, improving test throughput and providing valuable insight into the performance of the optical paths within the PIC. 
The PIC probe station will be on display at the Luna Innovations booth #4339 during OFC 2023, March 7-9.