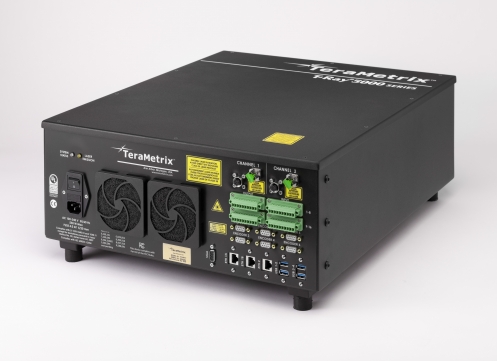 Discontinued
T-Ray® 5000 Series
Dual Channel Control Unit
***THIS PRODUCT HAS BEEN DISCONTINUED***
Replacement Product: T-Ray® 5600 Terahertz Control Unit
The T-Ray® 5000 Dual Channel Control Unit (TCU54nm) is the same size, shape and weight as the single channel unit (TCU52nm) but with the added benefit of being able to control two terahertz sensors for multi-sensor applications.
Based on the same proven technology as the single channel unit, the TCU54nm is characterized by high precision, short measurement time, and a robust construction. The TCU54nm monitors and controls all aspects of THz generation and detection, delivering precisely controlled optical signals to the terahertz transmitters and receivers, or the T-Gauge® Sensor Heads.. Measured data is processed within the Control Unit at a rate of up to 1 kHz, making the T-Ray® 5000 one of the fastest terahertz systems available. The processed waveforms enable multiple measurements to be made simultaneously with a single sensor head.
The T-Ray® 5000 Control Unit and accessories are linked with robust connection points and interfaces appropriate for industrial environments. Adequate connections are provided to allow seamless integration with most QC systems or experimental applications. The industry-standard interface connections provide straightforward integration with the T-Gauge® Sensor.
Solutions and Applications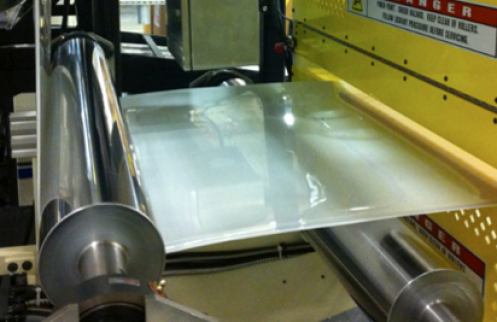 The T-Ray® 5000 terahertz measurement system is robust enough to be deployed in an industrial environment and has all of the flexibility to solve your measurement application.
Contact Sales to Learn More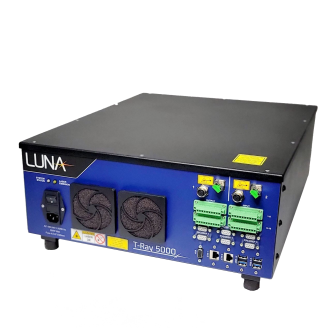 Terahertz Gauging and Imaging
TeraMetrix is Luna's product line for terahertz gauging and imaging, using pulsed terahertz waves to provide precise measurement of single and multi-layer thickness, density, basis weight and caliper thickness.