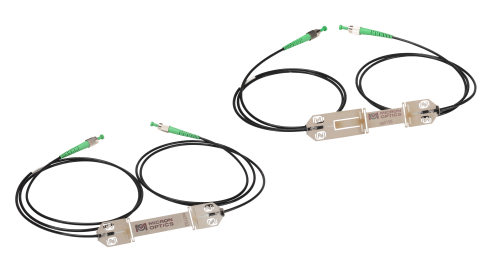 os3150/55
Optical Strain Gages
The os3150 and os3155 are rugged, spot-weldable optical strain gage based on fiber Bragg grating (FBG) technology, with optional integrated temperature compensation.  
Optimized for outdoor installations on steel structures, the stainless steel carrier of the os3150 and os3155 holds the FBG in tension (without epoxy) and protects the fiber during installation. The os3155 includes a second integrated FBG for temperature compensation, providing more accurate and lower cost temperature compensation.  For temperature compensation with the os3150, an FBG temperature sensors such as the os4350 can be connected in series. 
Installation is easy and requires just a few minutes. Since the gages are welded in place, they can be used immediately after attachment without waiting for adhesives to cure. Armored cables lead to and from each gage, making both installation and fiber protection fast and easy. Optional protection fittings help prevent damage to series connections even in harsh environments. This enables fast reliable field connections to other optical strain, displacement or temperature sensors on the same fiber. The entire strain gage package is typically covered with a protective material to complete installation for long term protection
In side-by-side comparisons with foil strain gages, the os3150 and os3155 sensors are equally sensitive and accurate, while providing for greater strain range and 100 times more fatigue life. The optical strain gages are qualified for use in harsh environments and deliver the many advantages inherent to fiber optic sensors.
 
Key Features

Rugged, permanent weldable package
Option for integrated temperature compensation FBG sensor; close proximity improves accuracy of strain measurement
Armored cable integrated with sensor package
Double-ended design supports multiplexing of many sensors on one fiber
Included in ENLIGHT's sensor templates – allows for quick and easy optical to mechanical conversions
 

Specifications

| | | |
| --- | --- | --- |
|   | os3150 | os3155 |
| Strain sensitivity | ~ 1.4 pm/με | ~ 1.2 pm/με |
| Gage length | 75 mm | 50 mm |
| Operating temperature range |  -40 to 80 °C |  -40 to 80 °C |
| Strain limits | ± 2,500 με | ± 2,500 με |
| Carrier material | 302 Strainless Steel | 302 Strainless Steel |
| Integrated temperature compensation sensor | Yes  | – |

For full specifications, please download the data sheet.
Solutions and Applications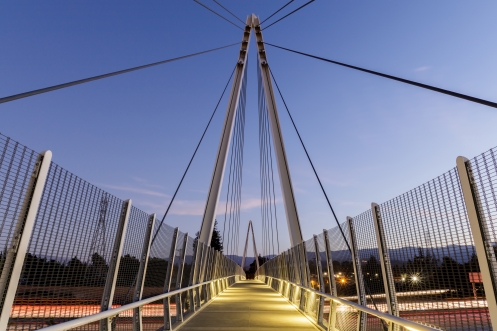 The os3150 and os3155, combined with the HYPERION interrogator and other optical sensors, provide proven, high-performance solutions for a wide variety of testing and monitoring applications.  
Contact Sales to Learn More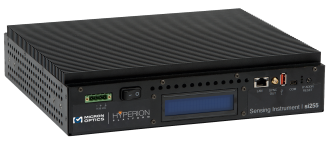 High-Speed Multipoint Fiber Optic Sensing
Sensing Analysis Software