Newsletter
The Luna Quarterly
Partner Spotlight: ARCS Combines AR and THz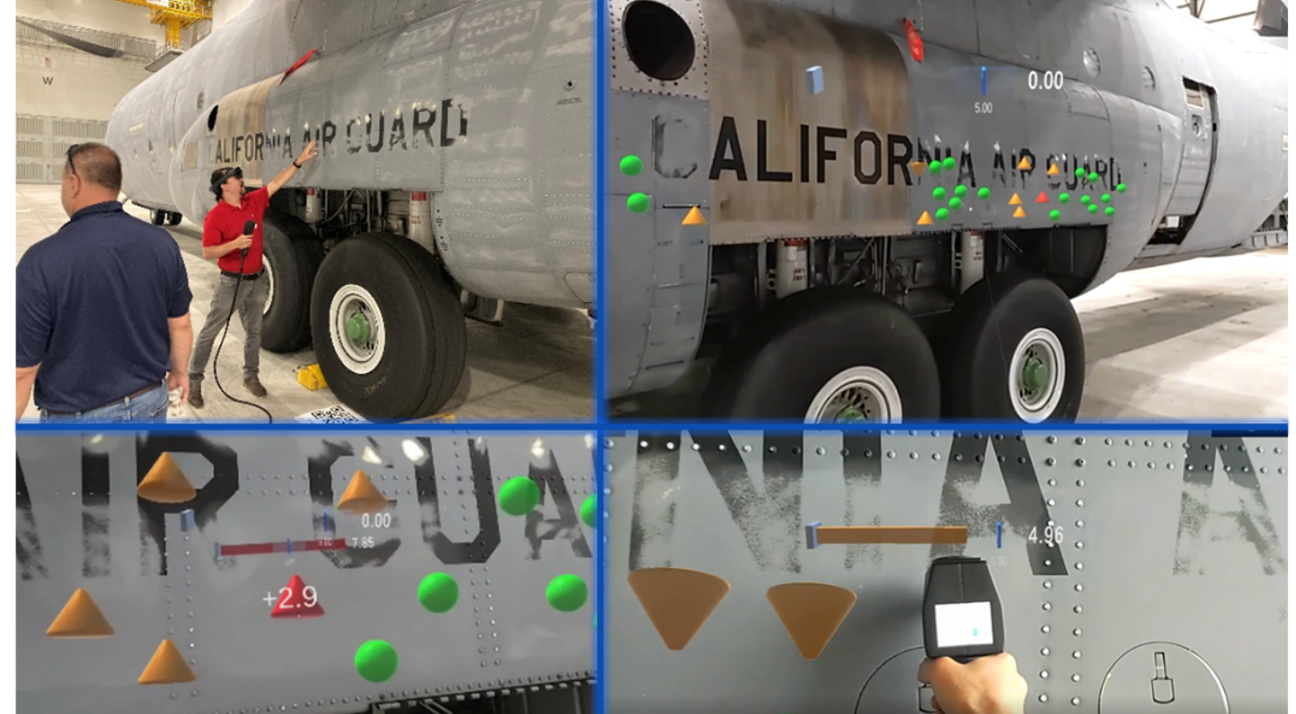 Integrating advanced Augmented Reality (AR) technology with Luna's TeraMetrix T-Ray® 5000, ARCS Aviation delivers an unprecedented user experience for aircraft painting. ARCS developed a series of custom applications using the Unity game engine, Microsoft HoloLens 2, and Luna's T-Ray terahertz hardware and software to provide users with an interactive capability to scan, mark the location of, and tag data while increasing operational efficiency and reducing the cost of the de-painting, re-painting, and painting inspection of aircraft.
Under a contract with the United States Air Force Rapid Sustainment Office, ARCS developed requirements in consultation with the Corrosion Control Unit at Warner Robins Air Logistics Complex. As users scan the aircraft with the Luna T-Ray system to determine paint thickness, the ARCS system records, processes and presents the measurement data in a graphically-enhanced display, providing users with easily interpreted results and saving data sets that can be viewed later as well. ARCS also developed a supervisor's tablet application which presents

a digital twin of the aircraft as it is being scanned, allowing supervisors and managers to monitor progress without entering a hazardous environment requiring Personal Protective Equipment.
ARCS is now transitioning this technology solution to commercial markets, with a particular interest in aviation, automotive, and any industry in which specification-based painting or corrosion control are required.