Newsletter
The Luna Quarterly
Company News: Luna acquires LIOS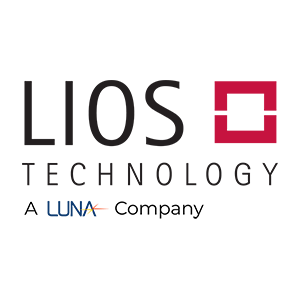 In March Luna announced the acquisition of LIOS, a division of NKT Photonics. LIOS is a recognized market leader in distributed fiber optic monitoring solutions for power cable, pipelines, oilfield services, security, highways, railways and industrial fire detection systems. The acquisition will further expand Luna into these high-growth markets.
 
"The acquisition of LIOS marks an important milestone for Luna. We are bringing together two complementary businesses which will further support our growth trajectory," said Scott Graeff, President and Chief Executive Officer of Luna. "Combining LIOS's market-leading position in temperature and strain sensing with Luna's broad fiber optic offerings, allows us to capitalize on significant technology advancements and enhanced market opportunities. We are very excited about welcoming LIOS to the Luna team."

LIOS offers its customers a comfortable approach of receiving a complete solution for their application. The range of powerful products which can be linked by a user-friendly real-time analytical software platform enables solutions for the most challenging tasks. The experienced team of LIOS application engineers consults the customer on every aspect of the problem in sight. A diverse portfolio of customer studies is a solid proof for what LIOS has to offer. Flexible service packages ensure that the installation will be taken care of throughout its lifetime and there is always a reliable partner for reflecting on the current state and developing optimizations. 

Among most prominent application segments one can distinguish LIOS EN.SURE, PRE.VENT and DE.TECT systems. 
EN.SURE with its state-of-the-art DTS technology delivers real time temperature profiles for monitoring of cables, power grids, and overhead transmission lines. EN.SURE is a round-the-clock and cost-effective monitoring solution and is the key factor for successful Smart Grid implementation.
PRE.VENT range of industrial monitoring solutions utilizes our robust temperature and strain monitoring technology for providing flexible solutions for 24/7 surveillance of a large array of industrial applications such as chemical processing plants, reactor vessels, gasifiers, induction furnaces, LNG tanks and containments, as well as pipelines, infrastructures, and many other assets.
DE.TECT range of optical linear heat detection systems offers fast and accurate fire detection in tunnels, metros, and other large installations. Since its introduction in 1997, DE.TECT system has revolutionized the safety standard in underground transport facilities by enabling precise monitoring of an entire installation.

Learn more about the Luna's acquisition of LIOS read the full press release here.