Newsletter
The Luna Quarterly
Partner Spotlight: SMS Systems Listen to Critical Structures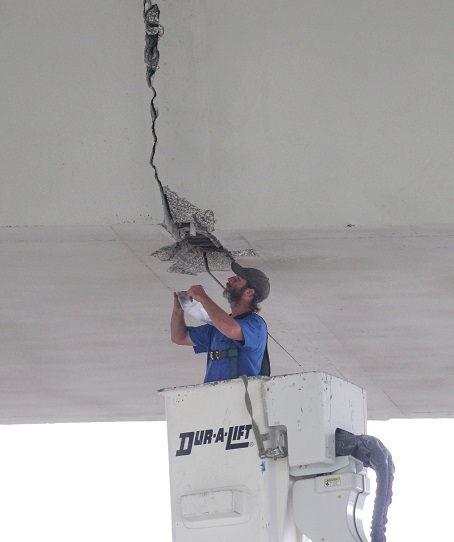 With 7.5% of America's more than 617,000 bridges considered structurally deficient, asset owners are looking to find new and innovative ways to extend the life of these critical structures.  Luna Innovations has partnered with Structural Monitoring Solutions (SMS) to tackle one of these structures in the United States.  Recently, The Florida Department of Transportation (FDOT) awarded the structural monitoring emergency contract to SMS for an Acoustic Emission monitoring system for the Roosevelt Bridge in Stuart, FL.  SMS was awarded the highly competitive contract over several other bidders because of the accuracy, sensitivity, and longevity of the system for the extension of life efforts that FDOT is engaging in.  
 
Currently, FDOT is working with SMS to design the final implementation that will include hundreds of optical acoustic emission sensors to "listen" for post-tensioned wire breaks in the bridge structure. Luna and SMS developed a highly customized HYPERION Optical Acoustic Sensing Instrument which will be used for data collection and digital transmission to the asset owners.  This data will inform the asset owner of the current status of the embedded post-tensioned wires to aid in better decisions regarding reinforcement and repairs.  
The community, as a whole, will benefit from the peace of mind, knowing that the structure is in usable condition.  This deployment highlights the capabilities of optical sensing in ensuring the safety of aging civil infrastructure as well as protecting taxpayer investments in new infrastructure.
 By partnering with highly specialized firms like SMS in public critical safety applications, Luna can be assured that FDOT is receiving the best technology from the world's best experts.  
 
Learn more about SMS solutions for Structural Health Monitoring (SHM) here.