Newsletter
The Luna Quarterly
High Precision Fiber Optic Gyro (FOG) Coils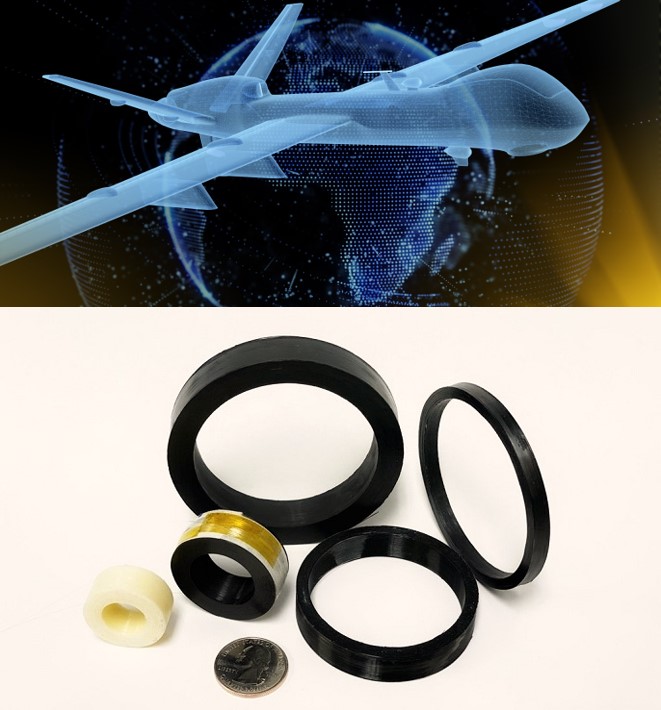 Fiber-optic gyroscopes (FOGs) represent one of the more widely deployed fiber sensing technologies with adoption in a variety of commercial and military applications including navigation and control of manned, unmanned and autonomous systems; system positioning, stabilization and the pointing of cameras, weapons, and LiDAR systems. In interferometric fiber-optic gyroscopes (IFOGs), single-mode polarization maintaining (PM) fiber coil is used as the sensing element. IFOG measures the interference of two counter-propagating light waves in the fiber optic coil of a Sagnac interferometer to measure the inertial rotation rate. 
For more than 10 years, Luna Innovations has developed multiple methods, winding processes, and test and measurement instruments to quantitatively characterize fiber-optic gyro coils and reduce errors induced by temperature variations and vibration. These techniques enable consistent manufacturing of high-quality, defect-free coils with good uniformity and efficiency for low, medium, and high-end FOG navigation and strategic systems. 
Features and Services:
•    Coil winding service 
•    Coil mounting service on different bobbins 
•    Shupe mitigation service 
•    Special coil testing service 
•    Operating wavelengths: 1550 nm, 1310 nm, and 830 nm
•    Outer fiber coating diameters: 165 um, 135 um and 100 um
•    Different fiber types: panda, tiger and bow tie PM fibers
•    ITAR and non-ITAR compliance
 
Read more about Luna fiber coil offerings here.