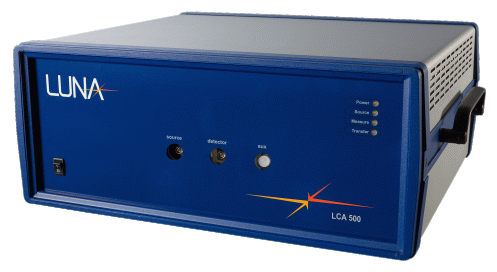 LCA 510
Component Analyzer
The LCA 510 is a fast and accurate component analyzer that is ideal for production test and quality control. The LCA 510 provides the high throughput and connectivity needed for the manufacturing floor while delivering the extremely high sensitivity and resolution.
The LCA 510 provides single-scan measurements for testing a wide range of passive components from couplers to specialty fiber and everything in between (Fiber Bragg Gratings, arrayed waveguide gratings, free-space filters, tunable devices, amplifiers, etc.).
The LCA 510 utilizes the software interface of the OVA 5100 with the ability to measure and analyze insertion loss (IL), return loss (RL) and polarization-dependent loss (PDL). 
Key Features

Single scan measurement of IL, RL and PDL
High resolution (1.6 pm) and sensitivity (80 dB dynamic range)
Integrated tunable light source
Measure in transmission or reflection
Complete full band measurement scan in less than 3 seconds
User-friendly interface

Specifications

Wavelength range

1525 - 1610 nm (LCA 500)

1270 - 1340 nm (LCA 513)

Wavelength resolution
1.6 pm
Dynamic range
80 dB
Measurements

Insertion loss (IL)
Return loss (RL)
Polarization-dependent loss (PDL)

Device length
Up to 150 m/75 m (transmission/reflection)

For full specifications, please download the data sheet.
Solutions and Applications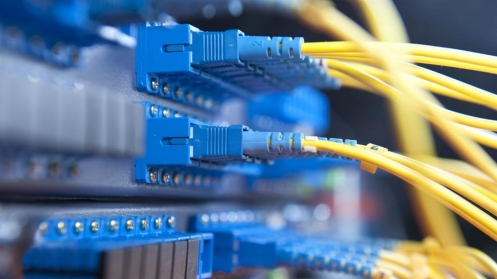 The LCA 510 provides fast and accurate results for testing of fiber optic components and systems.
Contact Sales to Learn More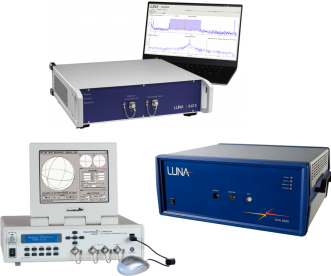 Distributed Component Analyzers