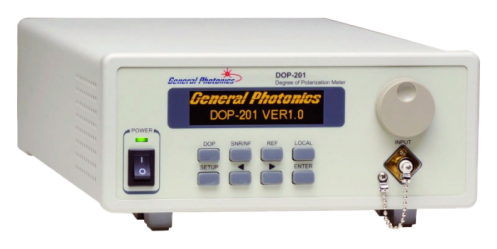 DOP-201
Degree of Polarization Meter
The DOP-201 Degree of Polarization Meter simultaneously measures the degree of polarization (DOP) and power of a light source under test.
The DOP-201 uses a low activation loss fiber squeezer polarization controller in conjunction with a patented maximum-minimum search method that allows it to unambiguously measure both low and high DOP values in 30 ms, and to operate over a wide wavelength range. Simultaneous measurement of DOP and optical power level of the light source under test can be used to obtain DOP power dependence and to ensure low insertion loss during depolarizer manufacturing.
Key Features

Accurate for both high and low DOP values
Wide wavelength range
Analog output for automated testing
30 ms measurement speed

Specifications

Wavelength range
1260-1620nm
DOP accuracy
±±0.5% (single sample)
±0.2% (10-sample average)
DOP repeatability
±0.2% (10-sample average)
DOP range
0 to 100%
Optical power range
−40 to +6 dBm
Optical power accuracy
±0.25 dB
Measurement speed
30 ms/measurement for input >−30 dBm

For full specifications, please download the data sheet.
Solutions and Applications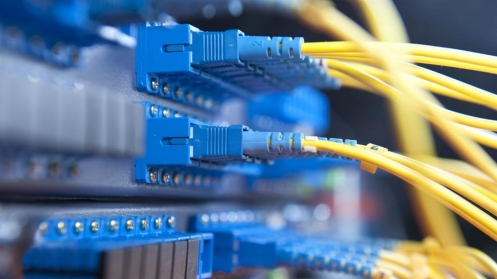 The DOP-201 measures the output DOP of a light source or optical device. Applications include characterization of low and high DOP light sources, depolarizer characterization, and characterization of fiber gyro coils. 
Contact Sales to Learn More