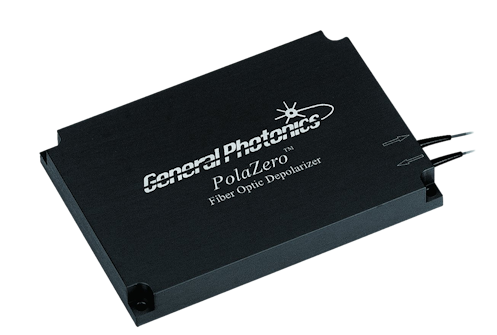 The DEP series of passive depolarizers depolarize light sources to an output DOP <5%. A standard configuration can be used for light sources with coherence lengths less than 10 meters, but custom versions can be made for specific light sources.
Depolarizers function by introducing a differential delay between the orthogonal polarization components that is longer than the coherence length of the light, to remove the phase relationship between the two polarization components. Different structures can be used depending on the requirements of the application.
Key Features

Low output DOP <5%
Customizable for different wavelengths and coherence lengths
Passive device- no power source required
Low IL
Compact

Specifications

Center wavelength
1310 or 1550 nm standard, others available
Operating wavelength range
±50 nm
Output DOP
<5%
Coherence length of light source
DEP-002: 0 to 30 mm (for broadband sources)
DEP-003: 0 to 300 m (for narrowband sources)
IL1
<1.4 dB (1.0 dB typical), excluding connectors
Fiber type2

Input: PM Panda fiber

Output: SM

Notes:

For DEP-003 with 10 m coherence length.
For DEP-003. DEP-002 is typically all PM fiber, but is designed to connect to SM fiber on both input and output sides.

 

For full specifications, please download the data sheet.
Solutions and Applications
A depolarizer is useful to neutralize polarization dependence in a system. Applications include fiber sensor and communication systems.
Contact Sales to Learn More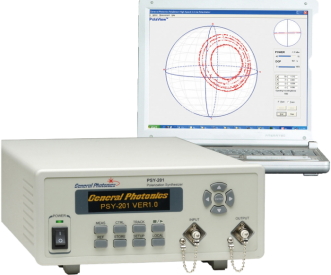 Polarization Management and Emulation
Control and manage polarization in your optical system with our lossless fiber-squeezer based multifunctional polarization controllers for highest performance. Emulate all polarization impairment parameters including SOP, PMD, and PDL, with our complete line of emulation products for network and system characterization.