blog
Improving the Safety of Building Structures with Fiber Optic Sensing
Many factors contribute to building safety and integrity over time.  As recent, very unfortunate examples have shown, asset and building owners need modern monitoring tools that can help assess the integrity of the structural elements of buildings and provide early warnings of potentially catastrophic failure.   
By using the latest in structural health monitoring technology based on fiber optic sensing, municipalities and asset owners have access to cost-effective and rapidly deployable monitoring tools for unstable structures.  Similar monitoring systems are deployed around the world to make certain the structures we depend on are safe to utilize and inhabit. For example, Luna systems are currently monitoring critical structures such as the Polcevera Viaduct bridge in Italy, the Lake Rockwell Spillway Dam, the HZMB bridge-tunnel system in Hong Kong, and many others.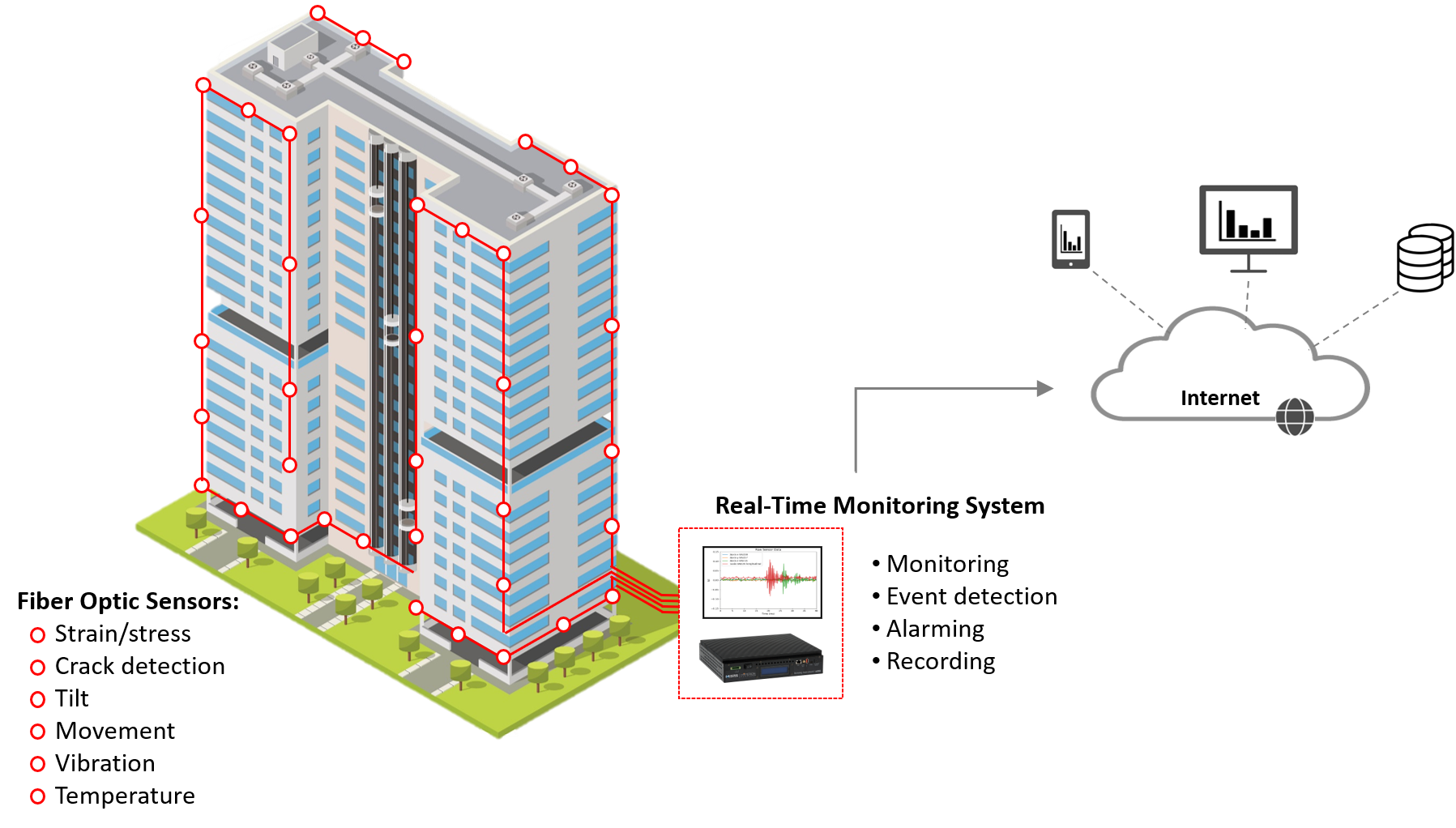 Through continuous monitoring of stress, strain, cracks, displacement, tilt and vibration, fiber optic sensing systems can provide advanced warning of growing structural problems and reduce the risk of failure.  By leveraging the accuracy and low cost of fiber optic sensing technology, these systems can remotely monitor critical structures affordably and reliably, delivering actionable information immediately to decision makers.  
Compared to conventional sensor-based monitoring systems, fiber optic sensing solutions provide higher reliability (up to 100x longer life) and lower installation costs thanks to reduced cabling. 
Learn more here.