Case Study
Measurements for the Lightweighting Revolution
The ongoing advances in automotive lightweighting will require more reliable bonding and joining of composite materials. New in-situ monitoring technologies, based on high-definition distributed fiber optic sensors, are being used to provide real-time data for improved closed-loop control for induction welders, to optimize curing processes and even to validate the quality of adhesive joining processes.
For active feedback control in thermoplastic welding, fiber sensors can be directly embedded within the welded joint to obtain in-situ temperature measurements along the length of the joint throughout the entire welding process.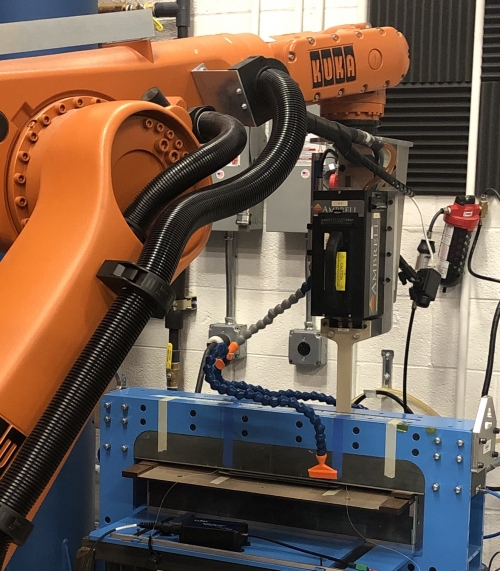 Using data from the embedded fiber optic sensors, a feedback control loop can be implemented. Distributed fiber optic sensors monitor the temperature profile and provide feedback to the welding operator.
Luna's ODiSI 6000 system provides real-time data not available with other measurement methods and can be applied to create smart parts with embedded sensors.