blog
Structural Health Monitoring is Critical for Dams as America's Infrastructure Continues to Age
The collapse of two dams in Midland County, Michigan, has created catastrophic flooding and devastation to communities along the Tittabawassee River. The Edenville Dam, constructed in 1924 and breached Tuesday, was on the Federal Energy Regulatory Commission's list of high hazard dams, and the previous owners were warned about safety issues. Its collapse lead to flood waters rushing into Sanford Lake, causing the failure of the Sanford Dam, flooding the city of Midland and creating worry that an EPA Superfund site related to excess dioxins could be impacted.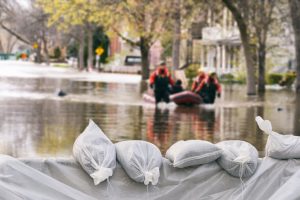 For decades, experts have been warning that aging infrastructure will cause these types of disasters. In its latest Infrastructure Report Card, the American Society of Civil Engineers, found that the average dams in America is 56 years and gave Dams a D Grade. In addition, the report said that 17 percent of dams are considered high-hazard potential.
From older structures to builds in progress, real-time, active monitoring of environmental conditions and structural health is critical to the long-term safety and operation of dams, which distinct features and safety needs depending on the locations where they are built.
High-speed distributed fiber optic sensing delivers fast, accurate and dependable structural health measurements by employing multiple optical measurement technologies using a single instrument. Luna's rugged fiber optic sensing systems provide continuous, enduring, reliable and accurate measurements of hundreds of optical strain, temperature, acceleration and displacement sensors.
A Luna Innovations structural health monitoring installation of fiber optic sensors and interrogators helps to monitor the Lake Rockwell Spillway around the clock for cracks and bowing of the walls. Covering more than 800 acres, Lake Rockwell is one of the three reservoirs that supplies over 300,000 people in Akron, Ohio with drinking water.
The monitoring system instrumentation is composed of optical interrogators, long-gage strain sensors to better measure strain over the large area between buttresses, accelerometers, temperature sensors, and tilt meters for other crucial measurements. The system continuously monitors the integrity and behavior of the spillway for possible failure or other possible damage.
Luna Innovations has decades of experience helping communities and operators with structural health monitoring on new projects,  like the HZMB Bridge and existing structures like the London Underground. For more information on the Lake Rockwell Dam project, be sure to check out our case study.