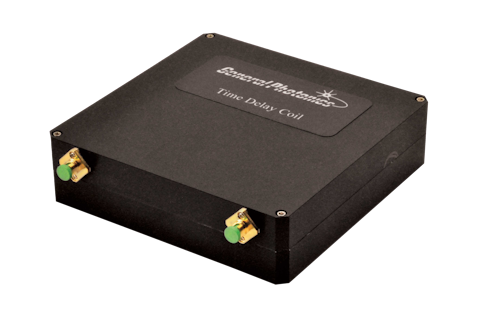 TDC Series
Time Delay Coils
TDC series fiber coils are wound with special adhesive and winding techniques to be compact and low loss. They are available with or without an enclosure.
The TDC series of fiber coils are designed for applications that require prescribed lengths of fiber to add delay or control the optical path length of a test system. They are wound using specialized techniques to minimize the effect of winding on the fiber to produce compact, low- loss coils. Coils up to 4km in length can be packaged in a durable aluminum enclosure to withstand transportation and varied environmental conditions for field applications.
Key Features

Low insertion loss
Custom fiber lengths
Compact
Enclosure available

Specifications

Winding loss

<0.3 dB/km typical, <0.5 dB/km max

(in addition to intrinsic fiber loss and connector loss)

Fiber length
10m to 4km
Fiber type
SMF-28 standard, others available
Dimensions
Enclosure: 6"x6" x1.59"

For full specifications, please download the data sheet.
SOLUTIONS AND APPLICATIONS
TDC coils are suitable for any application that requires a specific length of optical fiber for optical path length control.
Contact Sales to Learn More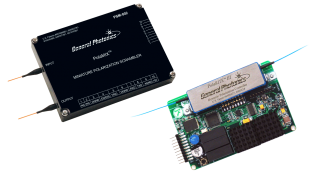 Optical Modules and Components
Luna offers a complete line of high performance active and passive fiber optic modules and components for a wide range of fiber optic systems, including interferometric systems for fiber optics sensing, fiber optic gyroscope (FOG) and optical coherence tomography (OCT).