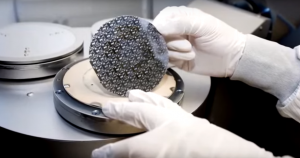 High-speed communications ranging from long haul to data center is driving a revolution in optical component design and making Silicon Photonics a reality.  Optical characterization of PICs present some unique challenges, and Luna has developed tools uniquely suited to address those challenges.
To learn more about how Luna's OVA 5000 saves time by fully characterizing an optical component in a single 3 second scan, click here.
To learn more about how Luna's OBR 4600 can help you see inside a photonic integrated circuit, click here.