JRT Shoulder Reduction Trainer
Practice in the classroom, perform in the field.
JRT Shoulder | product #521110
Available for purchase, contact Luna Labs by phone or email for orders and additional information. JRT@lunainc.com | 434-220-9446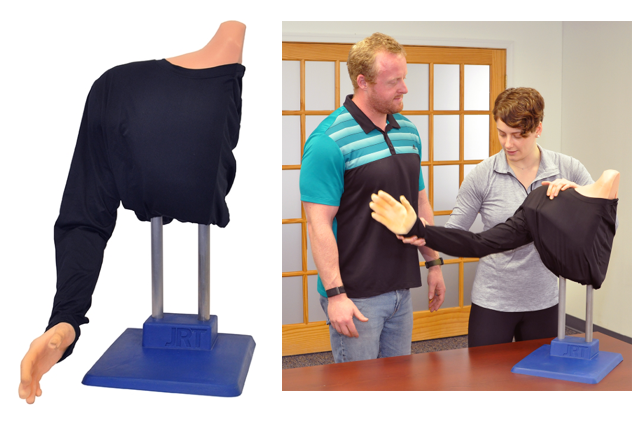 With Luna's joint reduction training systems, medical professionals gain the confidence to promptly and successfully perform reductions in the field.
The JRT Shoulder offers a table-top, hands-on teaching tool for demonstrating and practicing reduction of the glenohumeral joint. Developed in close collaboration with orthopedic surgeons, this realistic trainer uses anatomical landmarks to accurately simulate a dislocated shoulder joint and multiple reduction techniques.